William Butler Yeats and jewelry designer Sevan Bicakci have not walked the same paths in Instanbul, and yet Yeats' epic poem, "Byzantium," describes ever so gently the way I felt when viewing this Turkish artist's one-of-a-kind pieces for the first time: "Miracle, bird or golden handiwork, More miracle than bird or handiwork, Planted on the star-lit golden bough, Can like the cocks of Hades crow, Or, by the moon embittered, scorn aloud, In glory of changeless metal, Common bird or petal, And all complexities of mire or blood."
I'll say!
Unlike Yeats, the glories of this craftsman leave me speechless, a rare occurrence for mois, who likes to speak volumes about things she loves.
Sevan, I heart you. And your jewelry, too.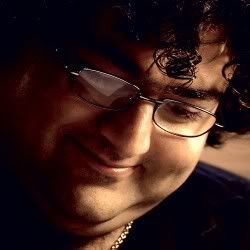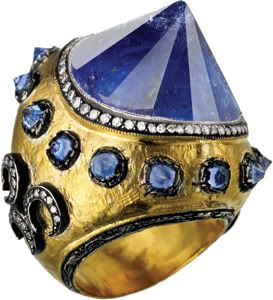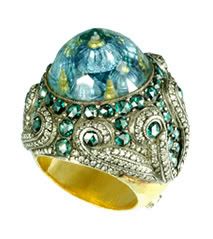 I heart you, Sevan. Kisses.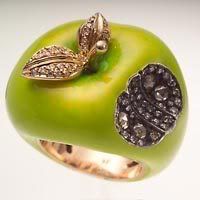 Sevan Bicakci
Istanbul, Turkey
90-212-520-4516-17
www.sevanbicakci.com